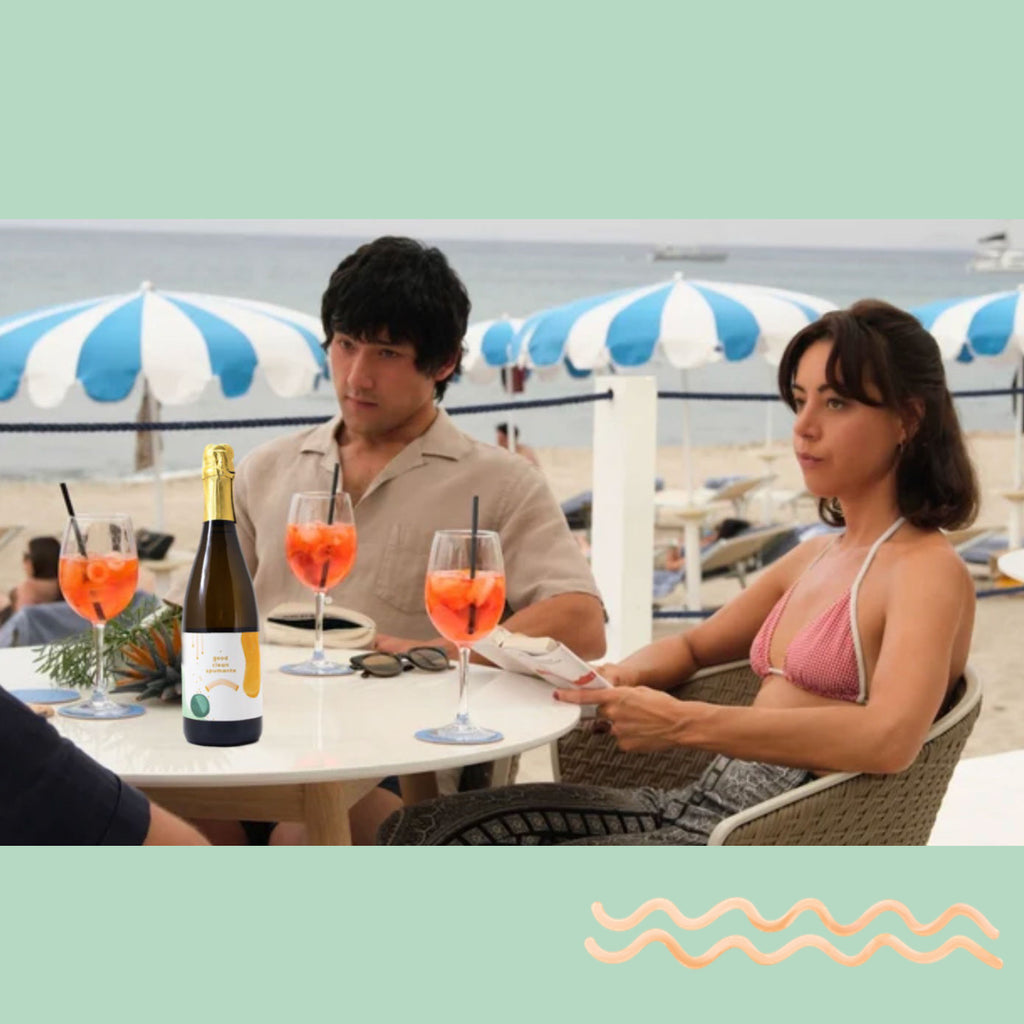 They were miserable on The White Lotus but at least those spritzes were flowing.
The Aperol Spritz is a classic Italian cocktail near and dear to our hearts — since here at Good Clean Wine we celebrate all things related to Italian drinking culture. We make our spritzes with bubbly Good Clean Spumante, which adds a fruity depth to balance the slightly bitter taste of Aperol.​​​​​​​​
​​​​​​​​
Mixing your own Aperol Spritz at home is as easy as 3, 2, 1:​​​​​​​​
​​​​​​​​
3 parts Good Clean Spumante​​​​​​​​
2 parts Aperol​​​​​​​​
1 part club soda​​​​​​​​
​​​​​​​​
Simply pour all ingredients over ice and gently stir. Garnish with an orange slice and drop in a straw. Cheers!​​​​​​​​
​​​​​​​​
Good Clean Wine is sustainably made in Italy. Thank you for supporting our female-founded small business.​​​​​​​​