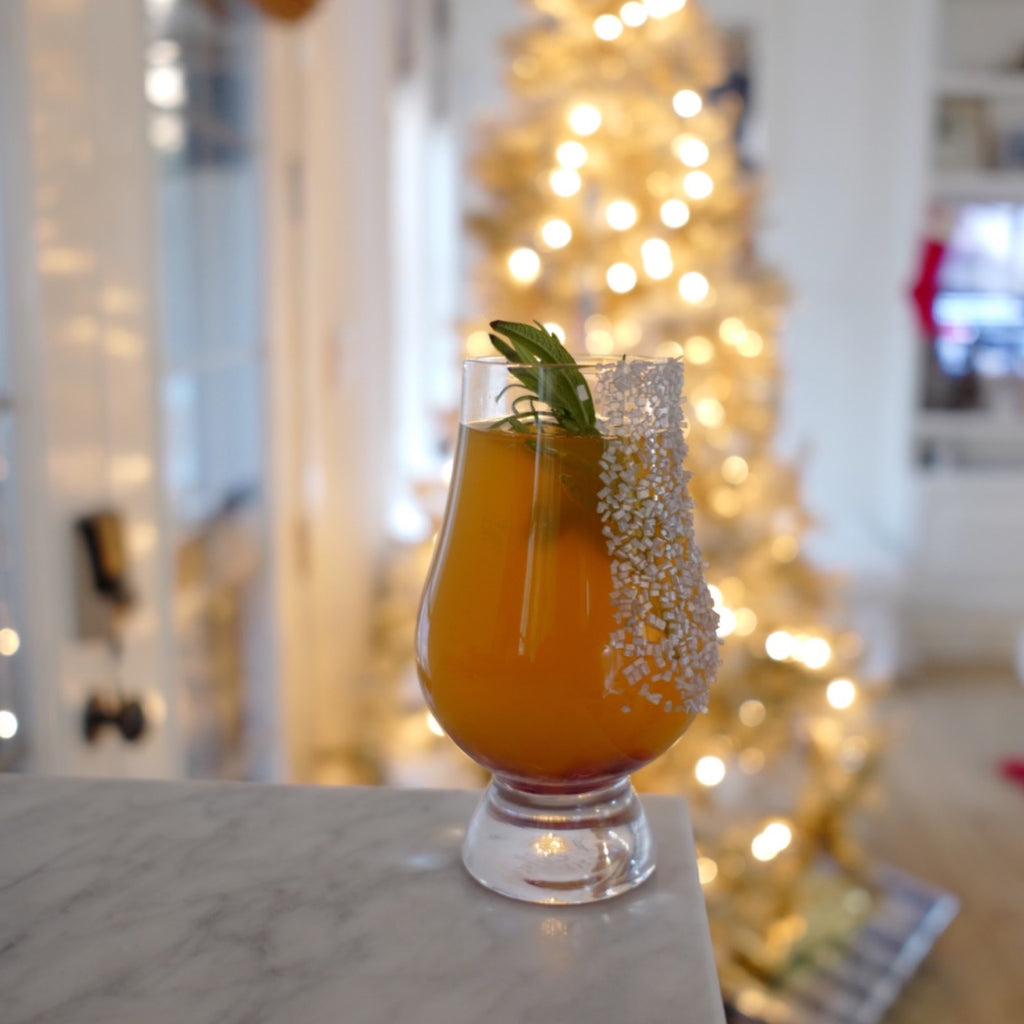 Inspired by the signature drink of Louisville's historic Seelbach Hotel, this sparkly bubbly bourbon mimosa will warm everyone up this holiday season.
Ingredients:
1 ounce top-shelf bourbon
2 ounces apple cider
3 ounces Good Clean Spumante
Instructions:
Gently dip the side of a wine or bourbon glass in lemon slice and silver sugar. Add 1 ounce of bourbon, then the 2 ounces of apple cider, and top with 3 ounces of Good Clean Spumante. Garnish with pomegranate seeds and a rosemary sprig.