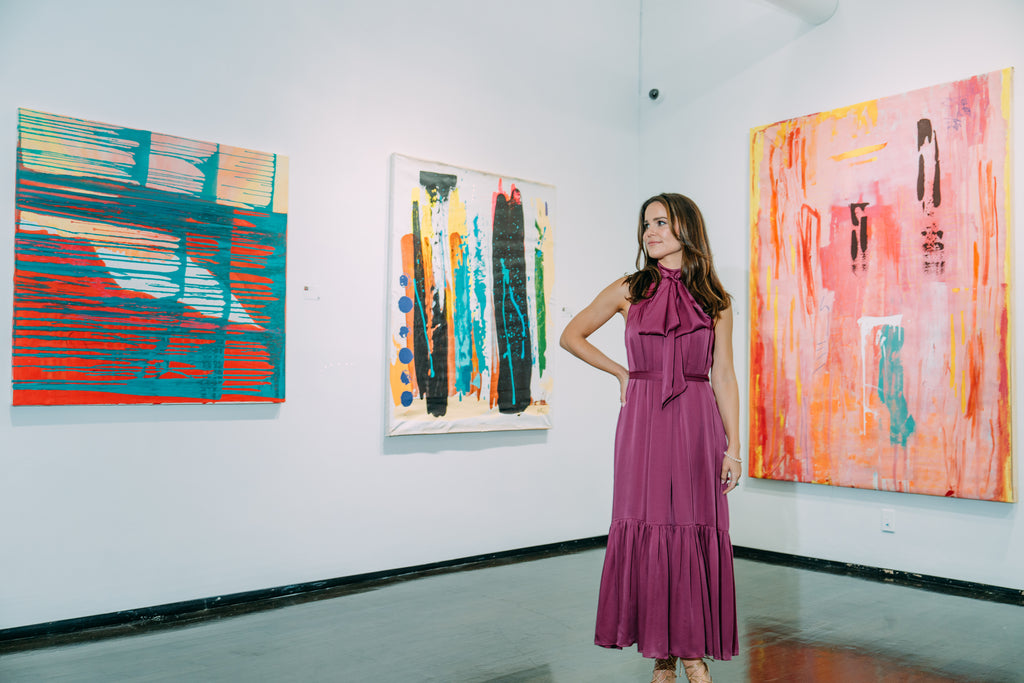 Good Clean Wine is thrilled to be the wine sponsor for artist Erica Reiling's solo exhibition of her painted works entitled National Treasure, which opened on November 10th 2022 and was hosted by Black Wall Street Gallery at 555 West 25th Street in New York City.
Reiling is an award-winning multi-disciplinary artist based in New York City. She is known for her works surrounding themes of self-love, mindfulness, and the collective divinity of humanity. The exhibition National Treasure is driven by the artist's experimentation and exploration of color, nature and the divine within ourselves.
Borne of a time of great creative upheaval, the exhibition is emblematic of a transformative shift in Reiling's perspective towards her craft. The featured works articulate the artist's journey of inward reflection and material exploration of her own craft and the world that surrounds her.
Good Clean Wine is proud to support creative, talented women in art and beyond.
[BFA Photos by Jackie Lee.]