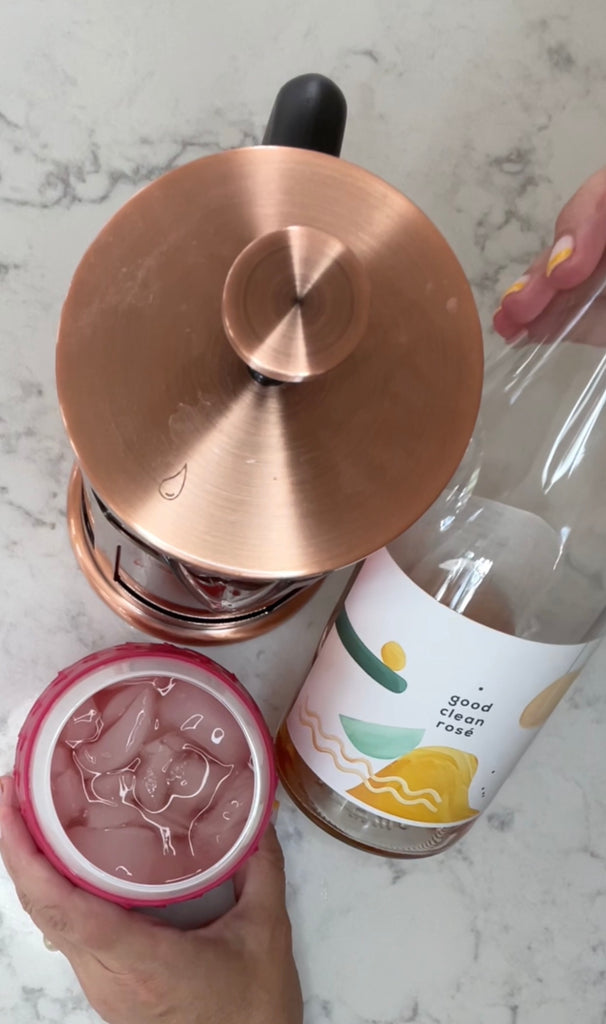 Your French press is for more than coffee — it can also be a handy tool to make endless flavor combinations of fruit and herb infused drinks. 
Be the star of every summer soirée when you bring this easy, pre-made Good Clean Wine punch. 
Ingredients:
1 bottle good clean rosé
1 cup chopped strawberries
1 cup raspberries
3 tablespoons freshly squeezed lemon juice
Toss all of these into your French press. Stir, cover, and steep for 1 hour. Press the sieve down, pour over a glass of ice, and top with a splash of club soda. Serve and sip.