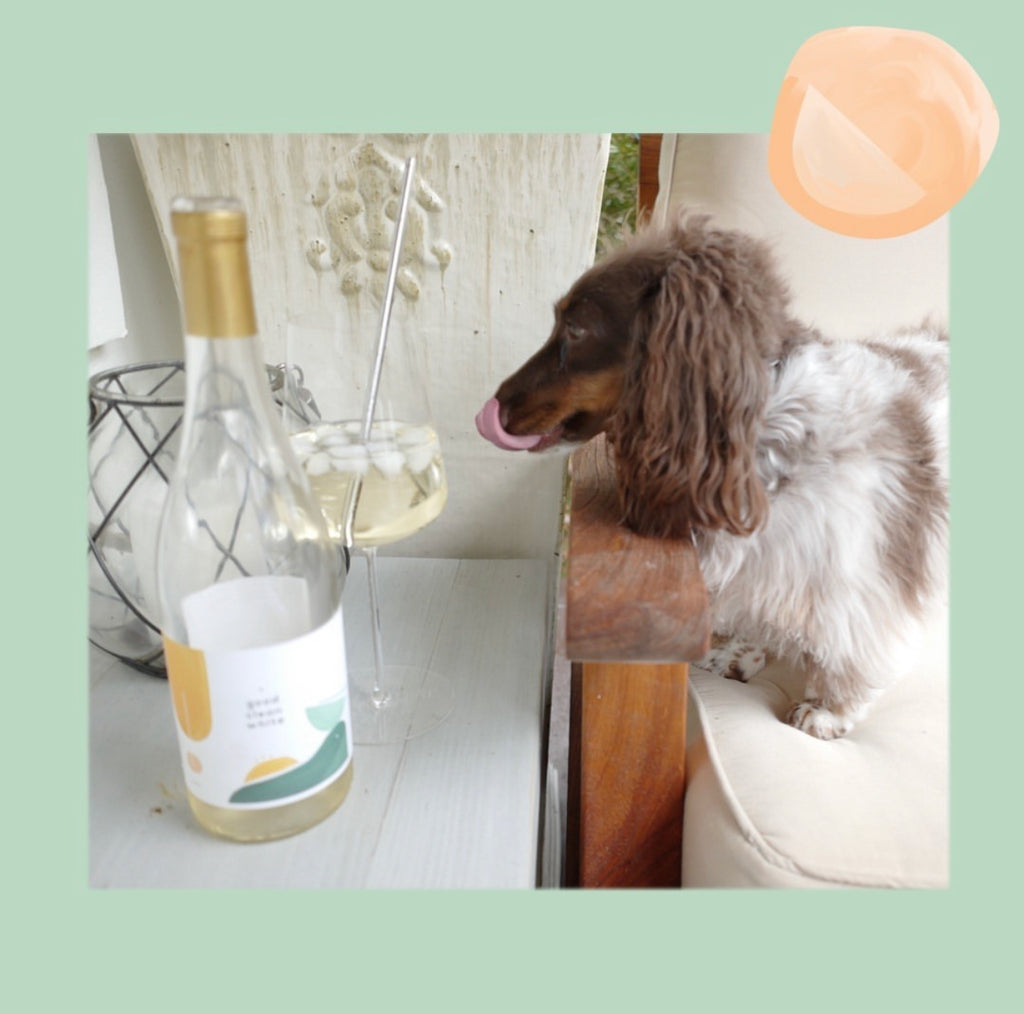 Fritzi is our unofficial mascot, and she learned to make cocktails from the best: her mama.
The Fritzi Spritz is modeled after the traditional 19th century Austrian spritzers. Way back in the day (before dogs were allowed to mix drinks), carbonated water was used to create sparkling white wine. And since Fritzi's all about the classics, she wanted to create an ode to this simple Austrian delight that spawned countless variations. 
Simply add ice to a wine glass, top with 3 ounces of good clean white, and add 1 ounce of club soda. 
Stir, serve with a straw, and imagine yourself sailing down the Danube admiring the steep vine terraces and castle ruins of the Wachau valley. Ideally with a miniature dachshund by your side. 
Get your spritz on.