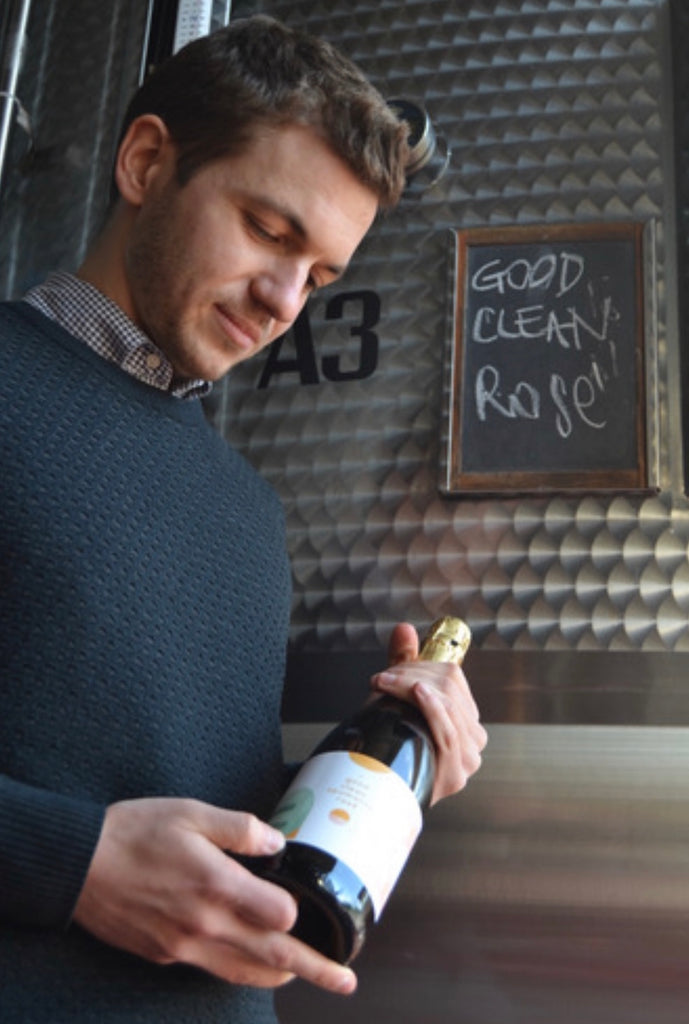 "wine transmits pleasure, gives moments of serenity to people and tells the history and traditions of a region." – matteo aleotti, good clean spumante rosé winemaker 
the wineries we work with invest in young people who bring fresh ideas and education of modern technology to combine with traditional minimal-interventon and sustainable wine making processes to make good clean wine. matteo aleotti is the right-hand man of daniele artioli, the good clean spumante maker in emilia-romagna. matteo studied agronomy and enology and joined the winery a few years ago.
he's worked 3 harvests at the winery that makes our spumantes and works closely in the mashing, vinification and laboratory analysis processes.
he's grown up in the countryside where vineyards are as far as the eye can see. he chose to study wine agronomy and enology because he thinks it's the most interesting product that can be cultivated from the earth. his focus is to be respectful of the land when growing the grapes and throughout the entire good clean wine making process.
his favorite part of making good clean spumante is that the wine he creates is a way for him to share the history of the place he was born, of the land, it's features and it's people with the world. to surprise people with and change the perceptions of wine made with lambrusco grapes.