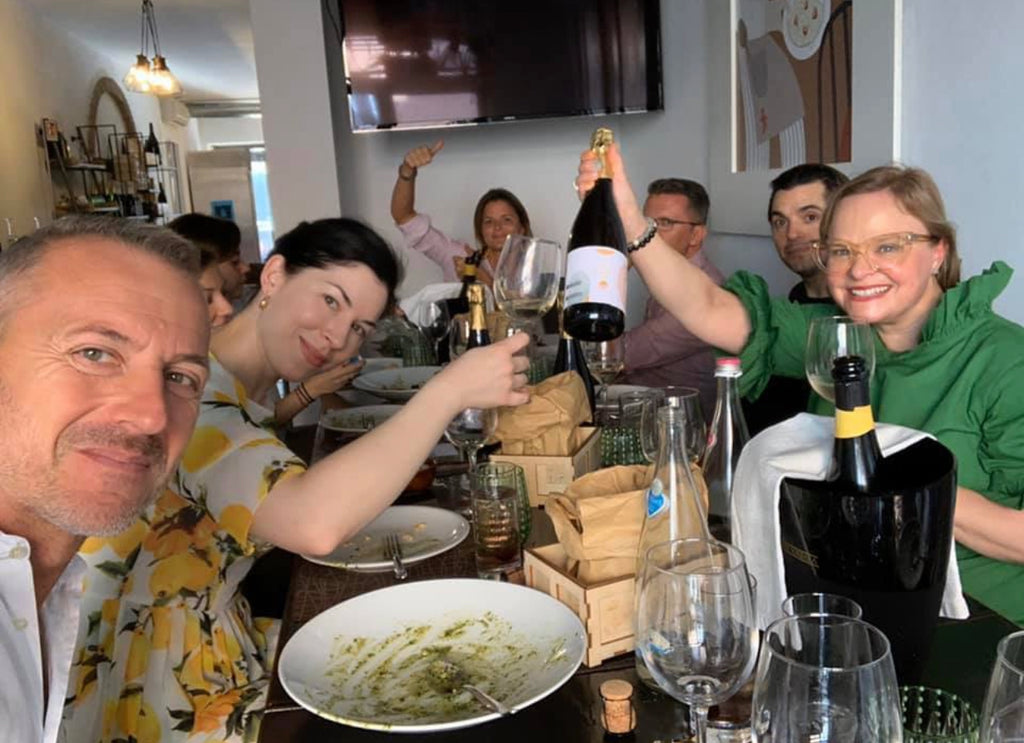 move over prosecco…
lambrusco is becoming known to wine lovers as the "champagne of via emilia." it's being taken seriously as one of italy's most refreshing affordable, food-friendly sparkling wines. basically a party in a bottle, making a renaissance as a bubbly, fun, delicious, approachable, drinkable, wine. 
once known as a cheap, soda-pop wine, it's now a luxurious symbol of "made in italy". it hails from italy's gastronomic capital, emilia-romagna. the place we can thank for parmesan, prosciutto, and balsamic vinegars. home to many iconic italian cultural and artistic brands: ferrari, lambroghini, maserati, ducati, luciano pavarotti, guiseppe verdi, federico fellini and arturo toscanini. emilia-romagna was recently declared as italy's greatest gastronomic treasure by forbes. 
the lambrusco grapes grown to make good clean spumantes are some of italy's oldest grape varieties dating back to the bronze age. good clean spumante and spumante rosé is made naturally with a blend of lambrusco grapes: pignoletto, salamino and sorbara grown on vines from the hills of reggio emilia to the countryside of modena. 
lambrusco wines range from dry to sweet and can be red, white or rosé, and lightly sparkling. it's relatively low in alcohol which makes them perfect for popping at nearly every hour of the day. with bright flavors of berries, tangy citrus peel and elegant floral notes that only great sparkling wines can express. they're frequently found on breakfast and lunch tables all across italy. 
refined, fun and not too fussy. this new era of lambrusco is the wine equivalent of a great linen dress – breezy, dignified, and perfect for summer. while it may be taking wine menus by storm, the best lambrusco is still woefully understocked on store shelves. so, order a case of good clean spuamntes and spend the next three months establishing yourself the one who brings the good stuff!