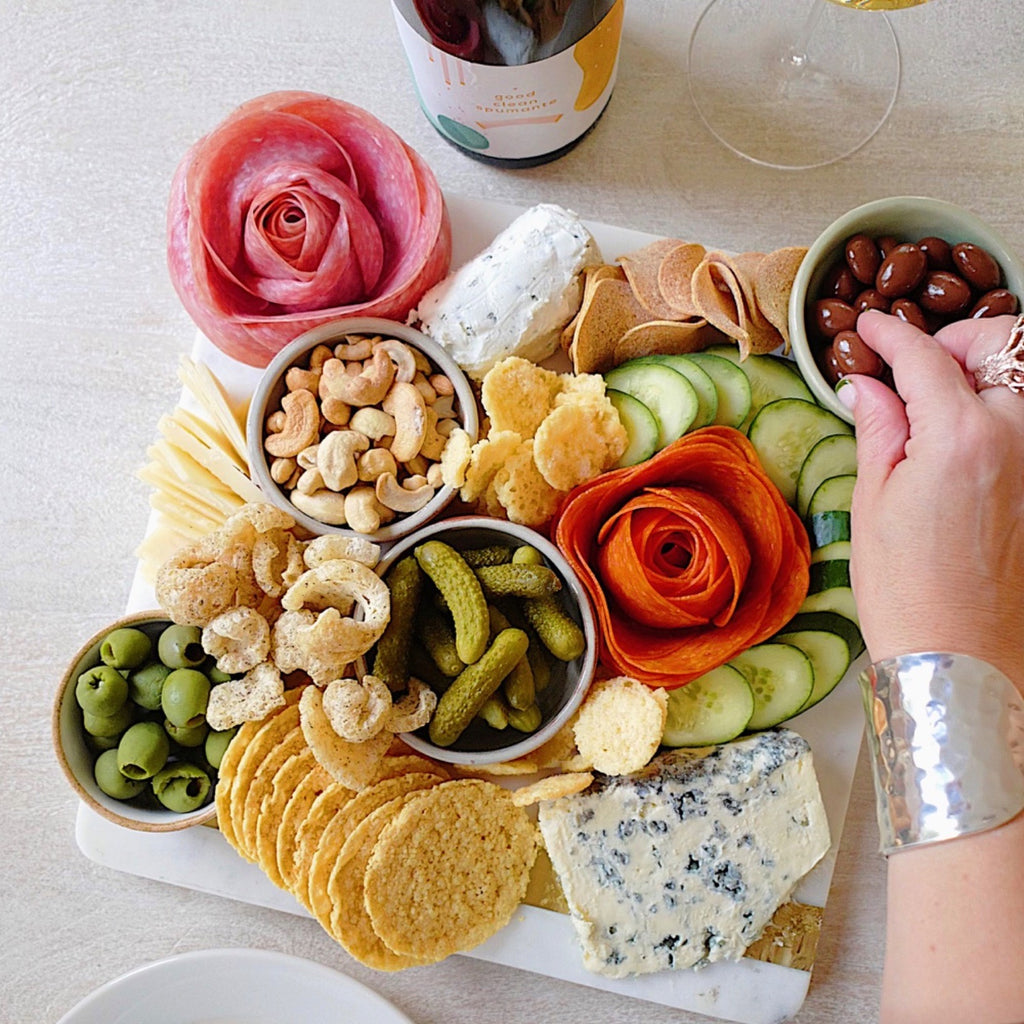 Cheese, glorious cheese! We're so thankful we get to keep moderate amounts of cheese in our lives when limiting carbs.
This is how we prepare a low-carb charcuterie to pair with glasses of Good Clean Wine (Michelle finds she can stay in ketosis when eating this paired with two glasses of Good Clean Red). 
Gather the below items and arrange on a charcuterie board. 
Cheese: Goat, blue, parmesan, baked cheese crisps
vegetables/fruits: Cucumbers, asparagus, olives (especially stuffed with blue cheese), pickles, zucchini, avocado 
Cured meats: Prosciutto, cooked bacon, pepperoni, salami 
Crunchy items: pork rinds, mixed nuts, mini keto pancakes 
Dark chocolate
Serve with your favorite Good Clean Wine.
You can have it all!