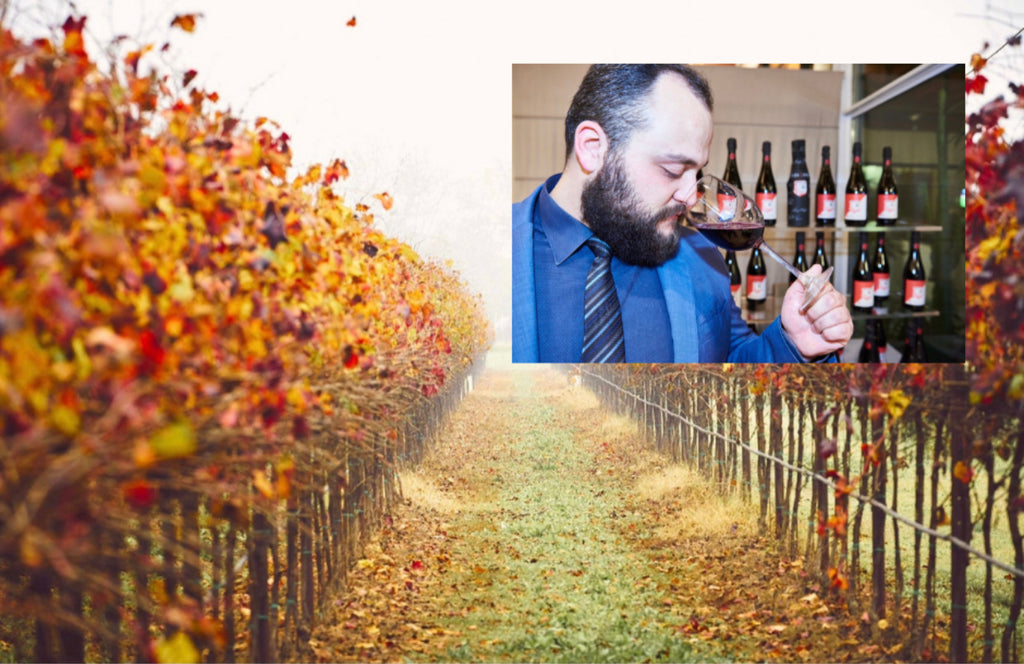 "marrying tradition with innovation." – good clean spumante and spumante rosé winemaker daniel
italians take pride in their grape cultivation and are some of the greatest wine artists in the world. our good clean spumante grape growers bring passion, joy, energy of the land, and knowledge of ancient traditions to create our wines for you. jon mcdaniel, one of the most recognized wine educators and professionals in america introduced us to our wine negociant, nicola. a professional wine taster and sommelier, raised in a family of winemakers in italy, who led us to the winemakers who follow organic, biodynamic, and sustainable farming to make good clean spumantes.
we also met carlo, the winery manager during our trip to oversee harvest in september 2019. he described our spumantes as, "dry, direct wines, classic in style with refined simplicity. for people who are sincere and true." he told us, "our wines will always be a true friend at the table…and everywhere." we feel much joy, knowing our wines will not only sparkle on your tongue but also be a universal drink that can be enjoyed by all.
good clean spumante and spumante rosé are a sparkling blend of indigenous lambrusco grapes (pignoletto, salaminio, and sorbara) from ancient vines. made naturally in the town of carpi, in modena county. in the emilia-romagna region of italy known as the land of wine and food. good clean spumante is made in the emilia appellation and good clean spumante rosé is made in the modena appellation. our vineyards are planted in nutrient rich sandy and wet soils among poplars and elms.
our export manager, benedetta, told us over lunch that when our grapegrowers cultivate the vines and select and harvest the grapes by hand and when the winemakers do the pressing and the bottling, they literally hope to, "touch your heart through a glass of spumante." a beautiful way to think about winemaking.
daniel, our winemaker, was born in 1990. a farmers son, into a family that has made wine since the 1940's. he grew up in the countryside, among the vines, helping his grandfather harvest grapes. he studied viticulture and oenology at the university of bologna and began his career at the winery in the quality control department during harvest. he was promoted to cellar man and then to an analyst at the laboratory before becoming the winemaker in charge of bottled wines.
he says his goal is to always, "make quality, easy drinking wine to pair with special moments." he strives to make wines that, "make you want to drink it. wine that is the first to be finished and then ordered again." we love his philosophy!
his secret to making our delicious spumante is, "marrying tradition with innovation." he reminds us that growing clean, healthy grapes means the grapes will change and evolve from year to year. each growing season he works to understand and identify the strengths of the grapes features. he focuses completely on, "determining how to blend the grapes of each harvest together make a perfect wine."
he told us he, "offers us and the world a great quality lambrusco, respectful of the tradition, energy and lightheartedness of the region." wines that are, "genuine and bubbly for every occasion, for toasting and celebrating."