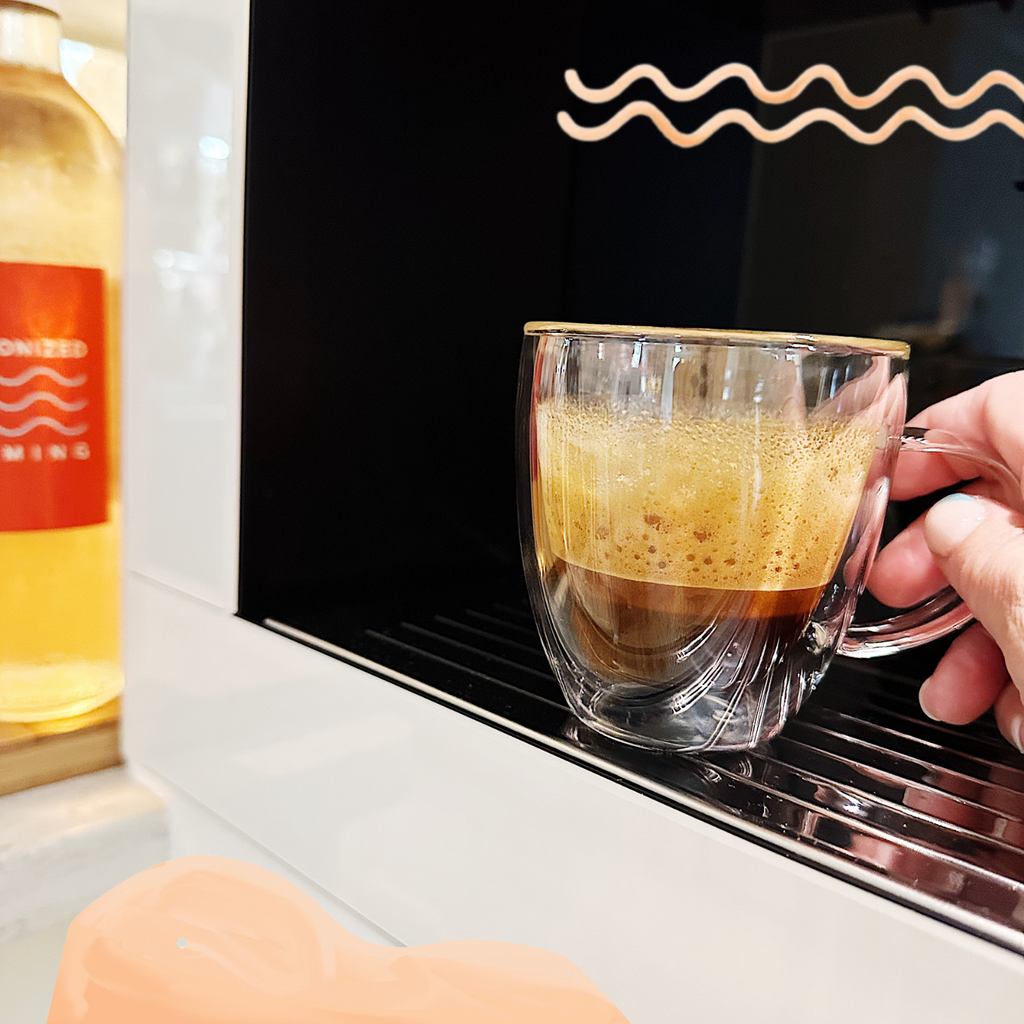 If you are looking to add healthy fats to your diet in an interesting new way, our Italian twist on a bulletproof coffee includes olive oil instead of butter or ghee.
Drinking olive oil in the morning can help stabilize your blood sugar levels throughout the day, satiate your appetite, lower inflammation, and give your skin a juicy glow from the inside out. Here's how to reap the benefits with a morning espresso:
Make your espresso.
Add one tablespoon of EVOO
Blend until frothy with a hand-held frother
That's all it takes! The oil adds an earthy, nutty essence which creates a unique, elevated coffee experience and it has allowed us to eliminate sugar from our morning routine. We find that olive oil coffee provides us with long-lasting energy for morning workouts without the sugar crash. We feel fuller longer and experience a more stable mood.