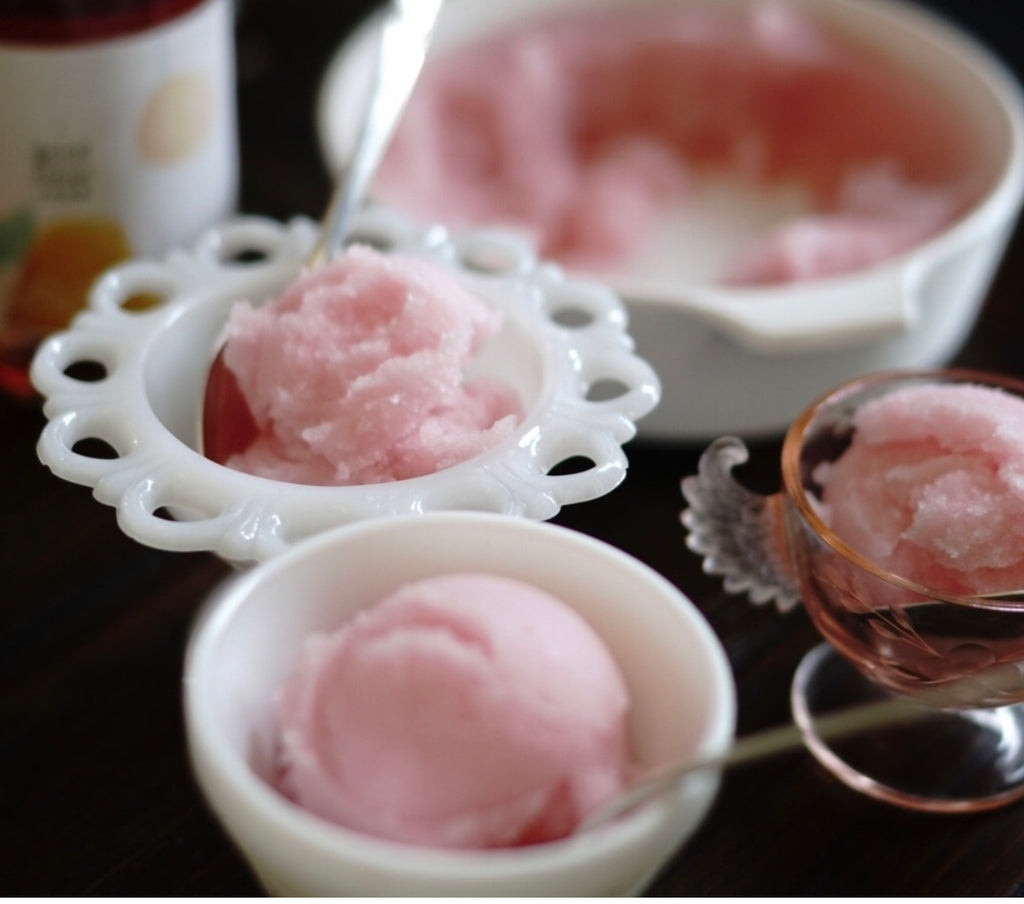 our good clean frosé recipe is easier than you think! 
good clean frosé
2 cups good clean rosé
1/2 cup sugar
1/2 cup cranberry juice
1 cup water
4 quart sized ziplock bags.
combine 2 cups good clean rosé and 1/2 cup sugar. bring to a boil over medium heat. stir continuously to desolve the sugar. this should take about 5 min. remove from heat and let cool. add cranberry juice and water to the rosé syrup. divide the liquid equally and pour into each zip lock bag and seal. lay the filled zip lock bags flat in a pan and place in the freezer over night.
the next day, remove frozen rosé from the zip lock bags and place in a blender or food processor. once blended into a slush consistency, put into a small deep dish. cover with plastic wrap and place in the freezer for at least 6 hours. scoop and serve. or after blending, fill plastic enclosable zip drink pouches and place in freezer over night.