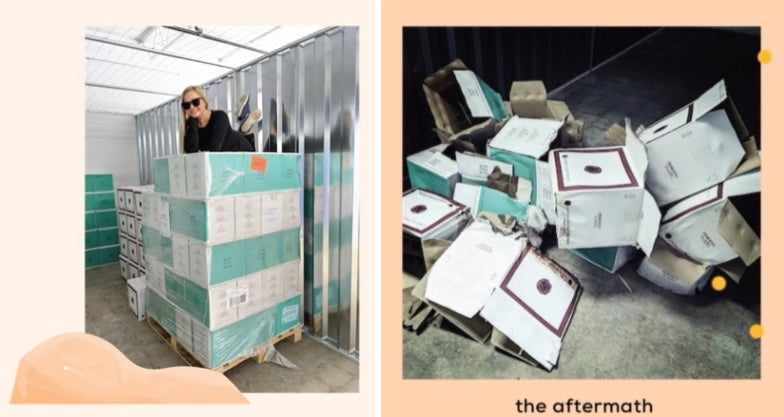 the year was 2020 - our red wine had sold out in three months, and our next shipment was delivered to a brand new storage unit.
the tornado was devestating. it was our first full year in business. we had JUST launched during holiday 2019 and then the pandemic hit. everything came to a screeching halt but we tried to stay positive. we were THRILLED when our original order of red wine sold out in three months. a new shipment arrived and we had it delivered to a brand new storage unit. we took pictures with the wine (see michelle in the senior pic-style photo). two days after a tornado ripped the roof off our unit and soaked all of our new inventory. the photo on the right is just one of the pics of the aftermath.
it was a huge blow to a brand new small business. but we survived (thanks to wine). and came back better than ever. we discounted all the wine and did a local flash sale. in honor of surviving the tornado, every year on the anniversary we offer an online discount. cheers to literally weathering the storm.