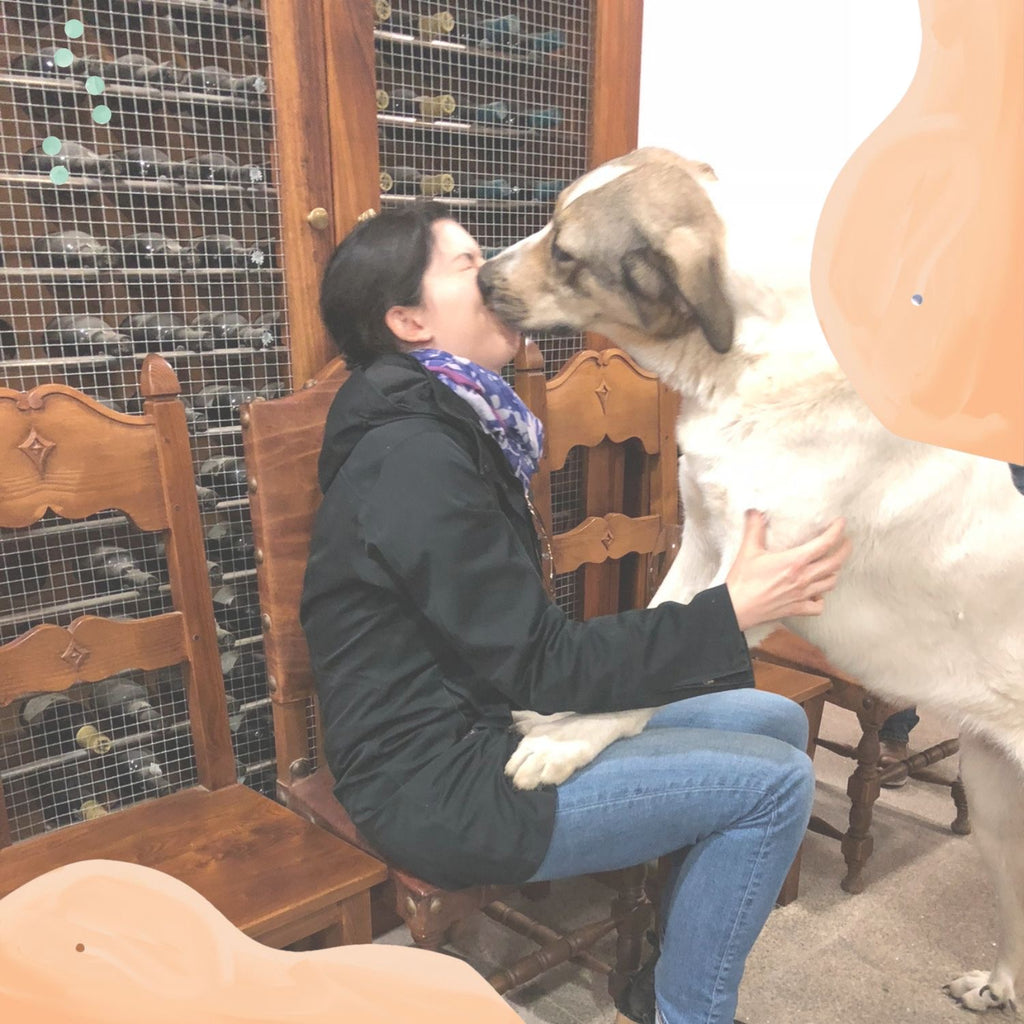 How to drink like Elle and Courtney (hint: you have to love singing).
Elle and Courtney sing a lot in their hotel rooms when traveling for Good Clean Wine. To circumvent noise complaints, they once told a hotel that they were opera singers and needed a room far from guests to warm up their vocals. (This method has since worked every time.) 
Every time Elle and Courtney have just one more glass, they inevitably sing the night away to Paula Abdul. They recently stayed up late singing Michael McDonald and Patti LaBelle duets. Amazingly, Elle's husband slept through it.
They once played LL Cool J on Courtney's porch til 3am. Her husband got mad because every time Elle went to the bathroom, she accidentally rang the doorbell. They've since banned LL Cool J. He's too sexy, and just leads to more refills. 
And finally, they love pets as much as (or more than) their wine. They once met a vineyard dog who fell head over paws for Courtney! 
Get wine, start singing...