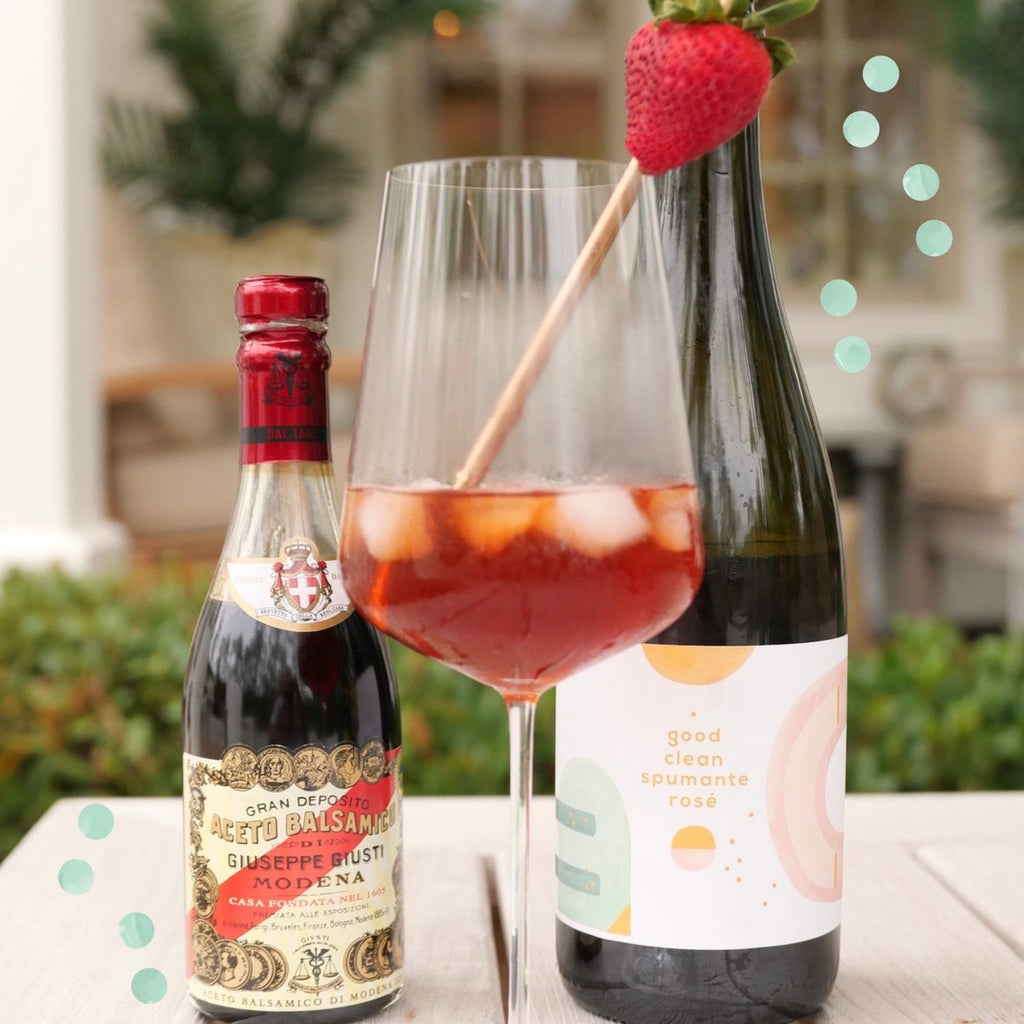 Our Good Clean Spumante Rosé comes from Modena, Italy, which is also the home of the famous balsamic vinegar (black gold). It's a perfect pairing. Produced from the must of fermented grapes, with the addition of aged vinegar and wine vinegar, then matured in wood barrels. Balsamic ninegar of Modena (Aceto Balsamico di Modena) is a condiment with an ancient history that takes every gastronomic moment next level. Once you taste it, you realize no other balsamic will ever do.  Cheers to spritz o'clock!

Balsamic Berry Spritz
3 oz Good Clean Spumante Rosé
1 oz Aperol
1/2 Modena Balsamic Strawberry Sauce* 
Add ice, stir, and sip!

*Modena Balsamic Strawberry Sauce
1 1/2 cups chopped frozen strawberries
1/4 cup Modena balsamic vinegar
1/2 cup water
1/2 cup sugar

Place all ingredients into a glass bowl. Stir and cook in the microwave for six minutes, uncovered, stirring as necessary. Remove the sauce and let cool for one hour. The sauce will thicken as it cools. Strain mixture though a sieve and store in the refrigerator for up to a week.