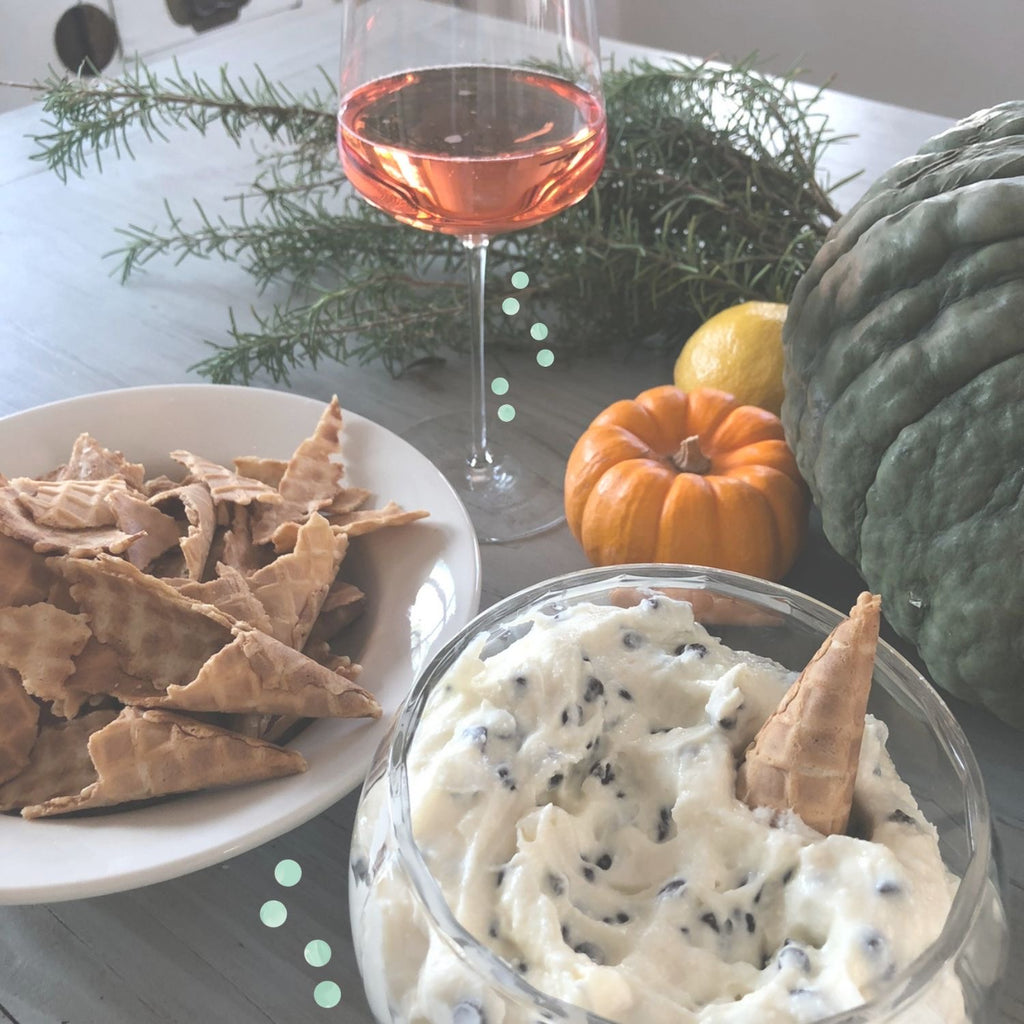 Rosé goes beyond summer and it pairs perfectly with this cannoli dip. Bring this and Good Clean Spumante Rosé and you'll be the hero of the party.
Ingredients:
2 cups ricotta cheese
1 (8 oz) package cream cheese
1 1/2 cups powdered sugar
1 teaspoon vanilla extract
1 cup miniature semisweet chocolate chips
Box of waffle cones broken down into bite size dippers
Directions: Beat ricotta cheese and cream cheese together in a bowl until smooth. Add sugar and vanilla. Continue to stir mixture until sugar is completely incorporated. Fold chocolate chips through the cheese mixture. Serve in a bowl with brown waffle cone dippers and a glass of Good Clean Spumante Rosé.