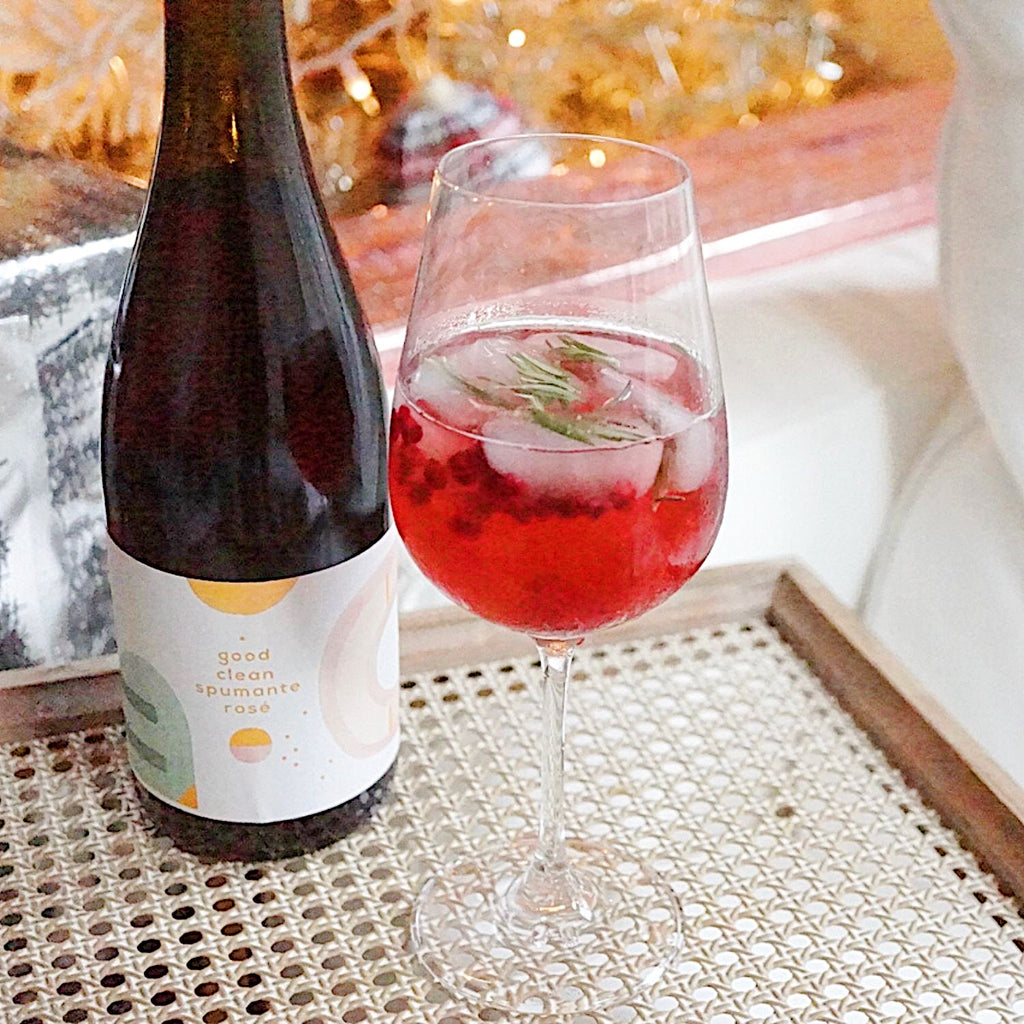 Spruce up your holiday cocktails without watering them down with holiday pomegranate ice cubes.
Place a teaspoon of pomegranate seeds and a rosemary sprig in each section of an ice cube tray. Fill the tray with pomegranate cherry sparkling water and freeze.
Pomegranate Spumante Spritz: fill a wine glass with holiday pomegranate ice cubes and top with 5 ounces good clean spumante rosé and 2 ounces pomegranate cherry sparkling water. 
Tart, fruity, no sugar added, a beautiful holiday drink.