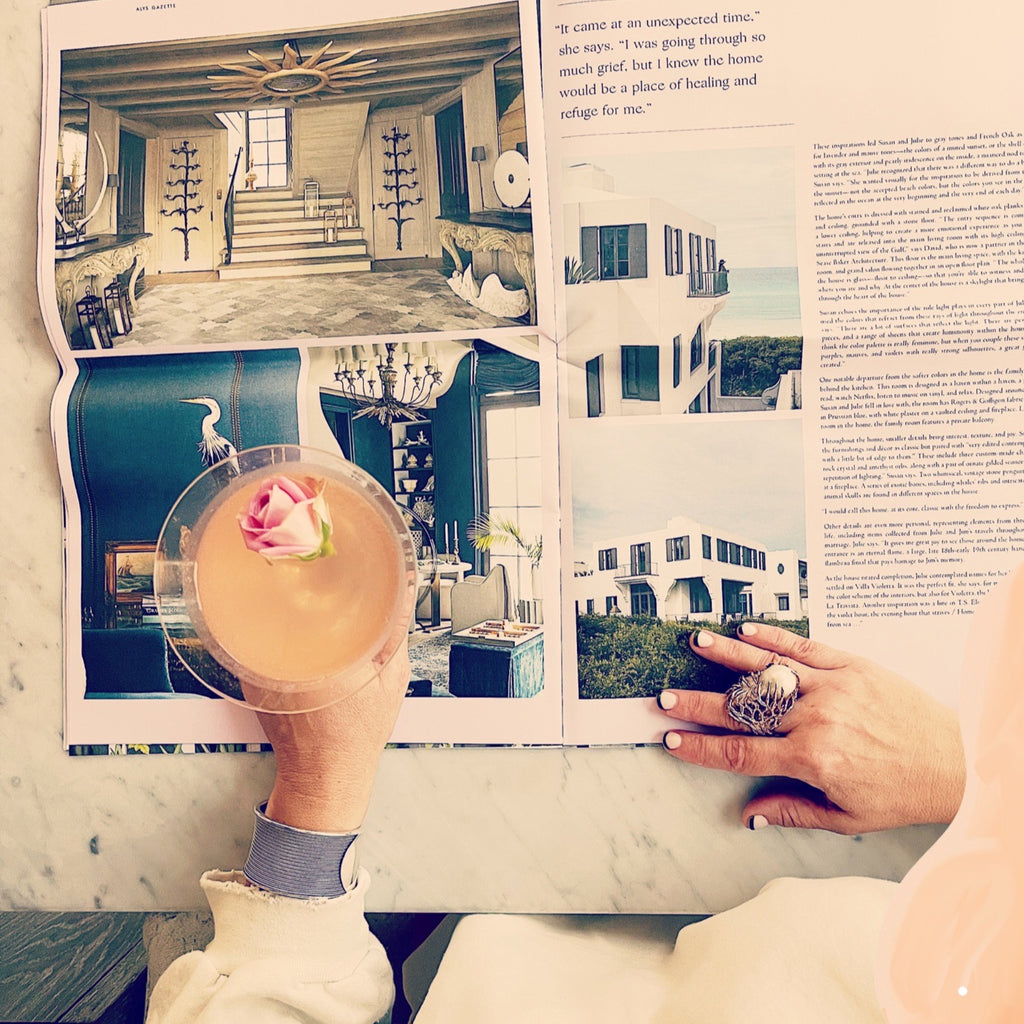 We love to relax with a good cocktail every now and then, without overdoing it on sugar. Dry martinis are a great option when looking for low sugar alcoholic drinks. 
Courtney loves a dry martini and drinks them all year round. Michelle wants to love dry martinis, but always passes hers off to Courtney to finish and then orders a glass of rosé. 
Michelle found the best of both worlds and created this low-carb rosé martini. Good Clean Rosé is made with no added sugar and only contains low amounts of residual sugar and carbs, so it's perfect for this keto cocktail.
How to make a Rosé Martini:
Ingredients:
2 ounces Good Clean Rosé
1 ounce Italian rosé vermouth (we used Mancino vermouth)
1/4 teaspoon lemon juice
1 cup of ice
Rose damascena essential food and cocktail finishing spray
Instructions:
Add rosé, rosé vermouth, and lemon juice to a shaker. Add ice and shake. Spray chilled martini glass with rosé cocktail finishing spray. Strain and pour martini into prepared martini glass and garnish with an edible rose petal. 
If you can't find the rosé cocktail finishing spay, use rose water.
Now our co-founders can finally share a martini together.