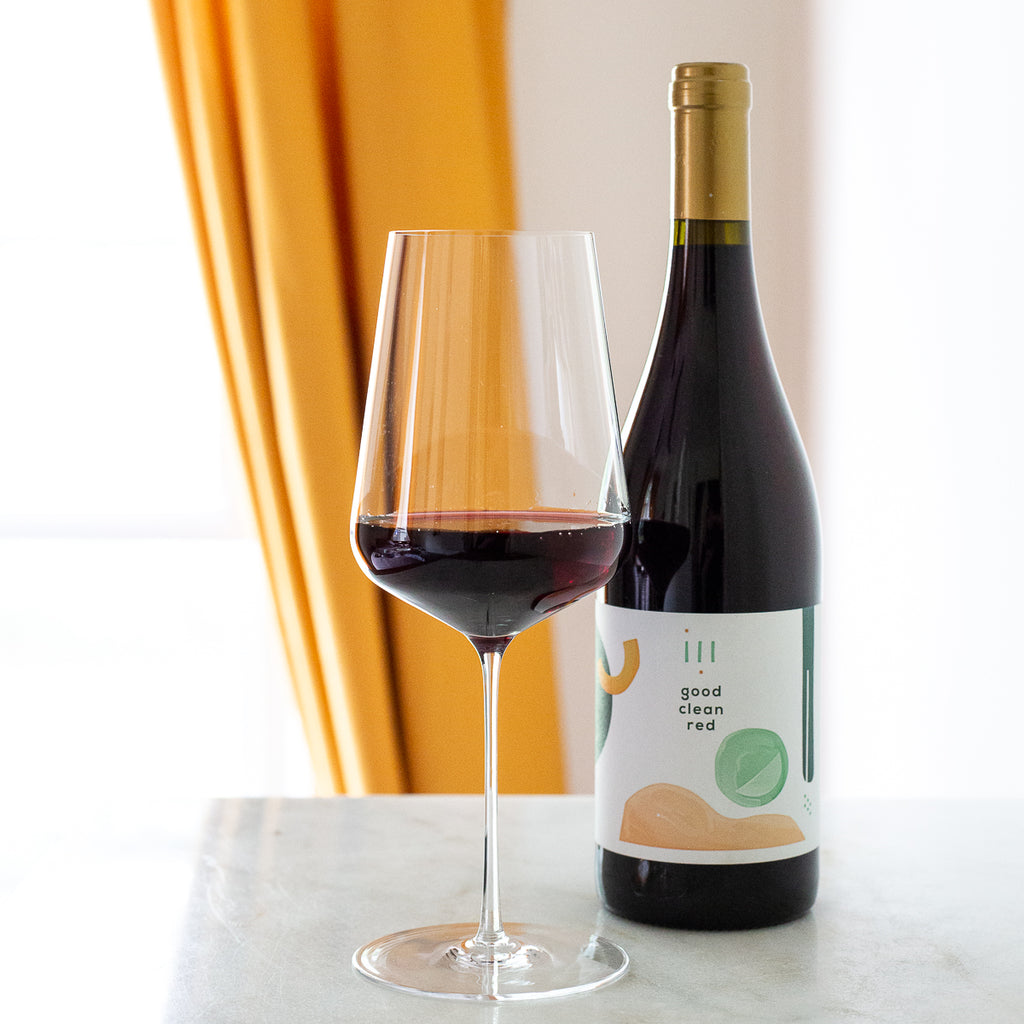 First of all, you can drink your wine however you want. Do what you like. But if you've never tried chilling your red wine, we suggest you give it a try and see what you think.
Chilling your reds will bring out their liveliness and nuances. We recommend popping your bottle into the refrigerator one hour before drinking. Young, non-oaky wines such as Good Clean Red taste amazing when they are cool. Other good choices for chilling are:
Cabernet Franc: Aromas of green pepper, peat, cranberry, pomegranate, and strawberry. Pair it with grilled flank steak with chimichurri. (Find Cab Franc grapes in our beloved Good Clean Cabernet.)

Lambrusco: Sparkling red from Emilia Romagna, Italy that pairs perfectly with pizza. (Not quite red, but you can find Lambrusco grapes in our award-winning Good Clean Spumante Rosé.)

Pinot noir: Silky smooth with ripe cherry flavors. Serving it cool brings out beautiful rose petal aromas. Salmon is a natural pairing with pinot noir.

Gamay: Best known as the grape used in French Beaujolais wines. Cheerful and fruity, with red berry, zesty cranberry, and blood orange notes, it's traditionally served chilled. Serve with grilled pork and pineapple tacos.

Frappato: Fantastic, easy drinking wine from Sicily, frappato is brimming with wild strawberry and red raspberry flavors and aromas and has an incredibly smooth texture with a hint of a salty finish. Pair a chilled glass of frappato with a fresh summer pasta.

Grenache: Luscious, medium-bodied wines full of pretty red fruit aromatics, rose petals, and raspberry perfume. Pair with turkey burgers with fancy mustards.