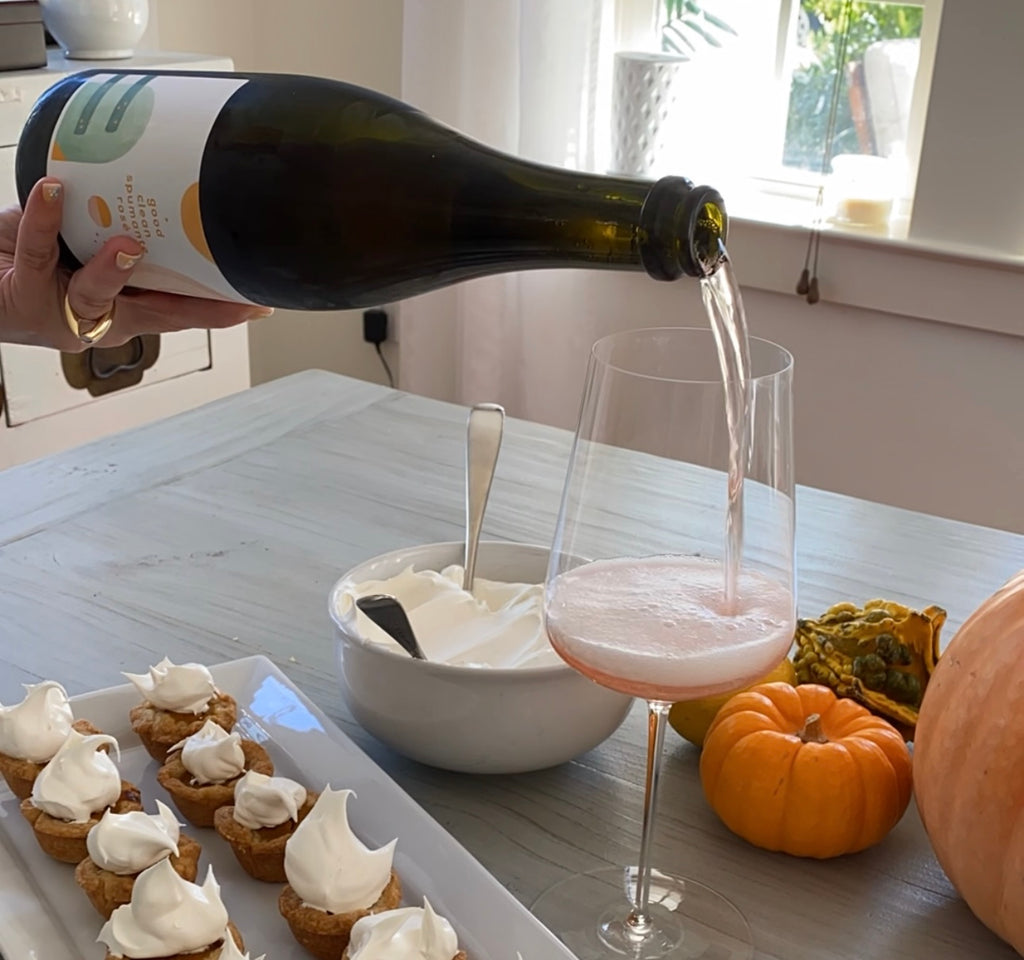 Thanksgiving is Courtney's favorite holiday because she loves the food. Elle has never been a fan of Thanksgiving food, but she never misses an opportunity to pair Good Clean Wine with holiday foods. Here are her picks for wines to pair with pie. 
Synchronized Swimming pairs well with sweet, red fruit and berry pies such as cherry pies. This rosé is light and, fruity with,floral notes of strawberry, green melon, and yellow peach. The vibrant acidity is a perfect complement to cherry pie without overpowering it.
Good Clean White pairs with sour pies such as rhubarb and lemon meringue. The citrus zest and crisp, dry,melon finish in Good Clean White helps break the sour in these pies for a more balanced taste. The tartness of Good Clean White stands up to the richness of these pies.
Good Clean Red pairs with peanut butter pie and is Elle's favorite pairing. The tart, red cherry and jammy fig flavors in Good Clean Red complement this pie like it's a peanut-butter-and-jelly sandwich.
Good Clean Cabernet pairs with blueberry pie. The sugar and juice of the blueberry filling is balanced by the full body and structure of the cab's dark-cherry tones.
Good Clean Spumante pairs with buttery, caramel, apple, and pecan pies. It's crisp and citrus acidity and green apple flavor complements the sweet caramel of apple pie and the saltiness of pecan pie. 
Good Clean Spumante Rosé pairs with every pie, but especially, pumpkin pie. The light and juicy Spumante Rosé balances the sweet and spice of pumpkin pie. It also pairs well with key lime pie. Spumante Rosé explodes with juicy berries that
accompany
the acidity and cuts through the sweetness of the key lime.