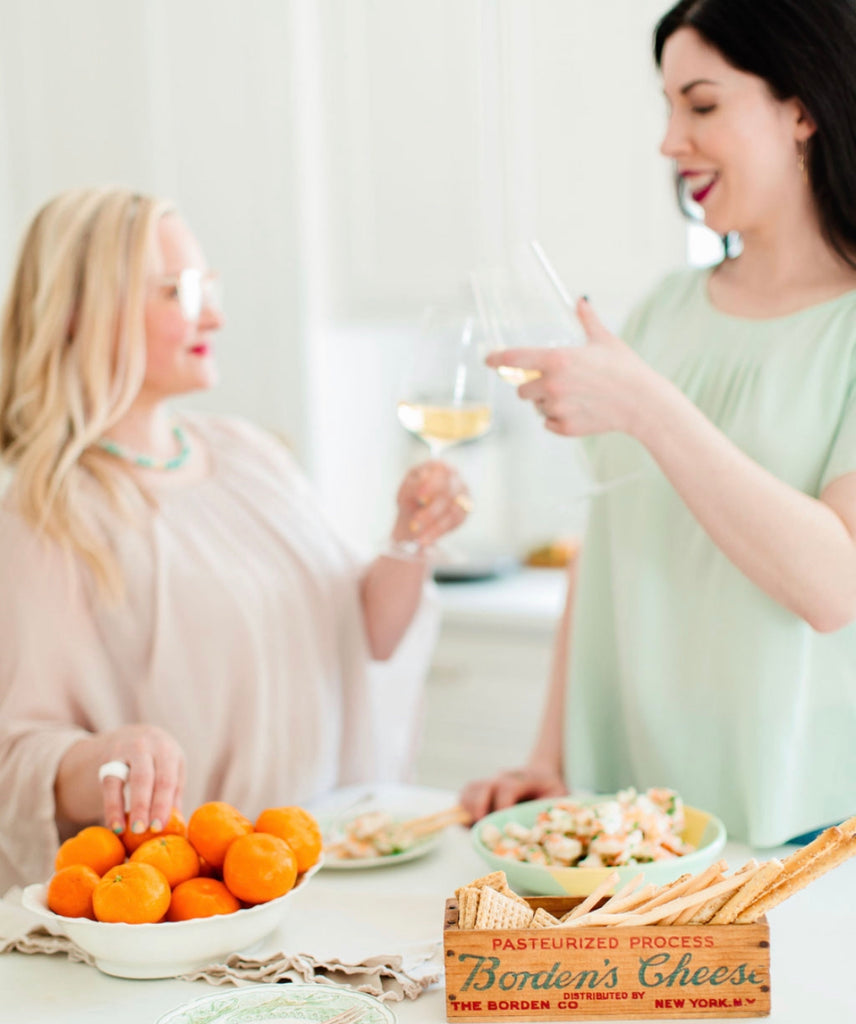 One of our favorite things to do is pair wine with food to create gastronomic moments. A gastronomic moment is when food that is incredibly delicious is paired with Good Clean Wine to create a highly enjoyable journey of flavor. Here are some of our favorite good clean, gastronomic pairings: 
Good Clean Cabernet: BBQ ribs, lamb, veal, cured meat, vegetable stir fry, cabernet charcuterie.
Good Clean Red: Cured meat starters and bruschetta, medium rare pork loin, pasta dishes with meat sauce, meat main dishes, rosemary potatoes, tiramisu.
Good Clean White: Hard Italian cheeses, chicken pesto pasta, shrimp-arugula salad, chèvre cucumber topped baguette slices, Italian fried artichokes, grilled pineapple.
Good Clean Rosé: Cilantro lime shrimp, cured meat starters, rosé charcuterie, rich pasta dishes with meat based sauces, main dishes made with white meat or fish, soups.
Good Clean Spumante: Veggie or seafood risotto, shaved asparagus salad, fall harvest foods, s'mores by the fire, your favorite fried chicken. A perfect match with salami, prosciutto, mortadella, or barbecue pork. Or as an aperitif. Oh and also with dessert. You can't really go wrong here.
Good Clean Spumante Rosé: Caramel apple baked brie, vegetable or seafood risotto, strawberries and cream, spicy foods, donuts, bacon, brunch, cannoli.